Hello lovelies!
Today I have another recipe with wild garlic for you, because I'm a huge lover of wild garlic. After making my obligatory wild garlic paste last week, I finally had to make one of these gorgeous pull-apart-breads. It came out really great and tasted of wild garlic like heaven. Furthermore it is really easy to make and a perfect side dish for your next barbecue. Just throw a few veggies and some tofu on your barbecue and get yourself going. I think this is a great way to add some variety to my diet, because we tend to grill nearly daily in summer. Give it a try and now on to the recipe!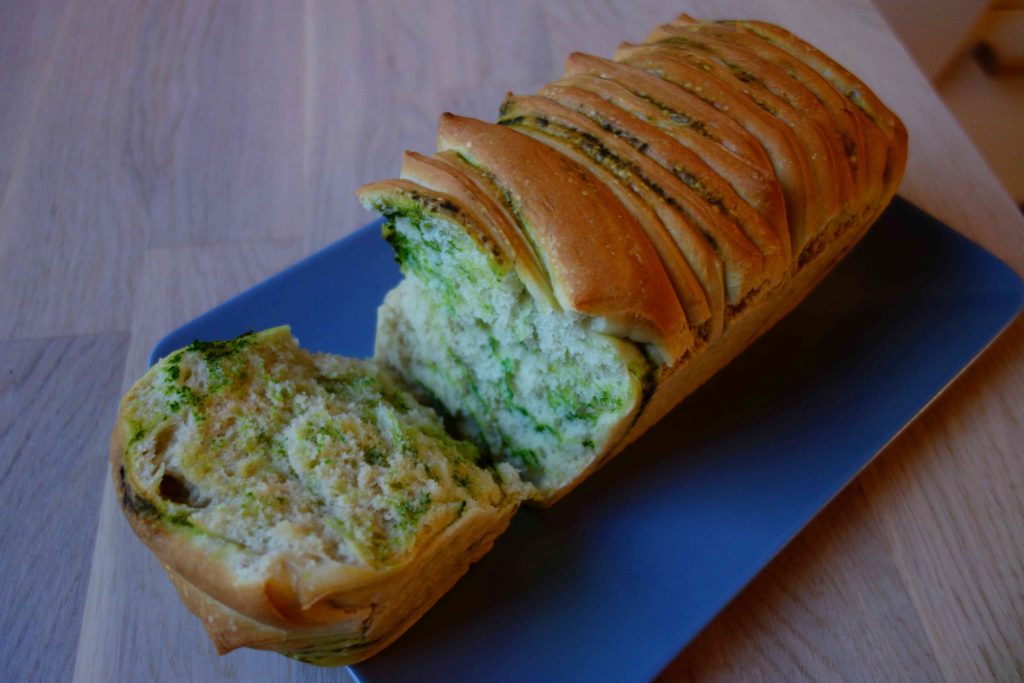 For one pull-apart-bread you need:
300g lukewarm water
21g fresh yeast
1/2 tsp. sugar
600g white spelt flour
2 tsp. salt
50g olive oil
Preparation:
First, you dissolve the yeast and sugar in lukewarm water. Then you pour the flour, salt and olive oil into a big bowl. Now add the yeast-water-mixture and work everything with a dough hook until a smooth dough forms. Cover the bowl with a clean kitchen towel and let the dough rest for at least one hour. The volume of the dough must double, before you go on working.
Now roll out the dough to one centimeter of thickness on a floured work surface. Cut it into rectangles which are slightly smaller than your loaf pan. Next, you spread the wild garlic paste on the rectangles and stack them. Then you put the pull-apart-bread in your greased loaf pan and make sure that there is some space left for the bread to expand. Cover it with the kitchen towel again and let it rest for another 15 minutes.
In the meantime you can preheat your oven to 200°C. As soon as the dough has risen enough, bake the bread for 25 to 30 minutes until golden brown. Then overturn the pan and let the bread cool on a rack for a few minutes. Serve lukewarm and enjoy.
Have fun!
XOXO, Stef