Hello lovelies!
Welcome to my blog! I don't like eating the same stuff over and over again. You neither? Then you've come to the right place 😉
On my blog you can find everything concerning food. I do vegan and vegetarian recipes as well as hearty dishes with meat and fish, sweet stuff and really cool cakes. You can also find recipes for delicious homemade breads, a few DIYs and a bit of gardening stuff. I just share everything that's part of my life 🙂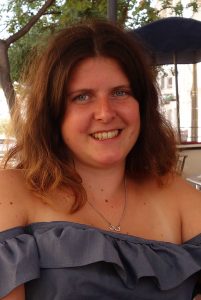 My name is Stefanie Eisen and I'm the blogger behind dulcipessa. The beautiful city of Augsburg in Bavaria is my hometown and I'm 29 years old. I love food, travelling and my to-do-lists. When I'm not working as a tutor, I like to spend my time in the kitchen or in my garden 😉
Feel free to contact me!