Hello lovelies!
Today I have the perfect grilled cheese sandwiches for you. Perhaps you have already seen this post, so you know how much I love grilled sandwiches. This grilled cheese is a bit more rustic than the one I made before. I used mountain cheese, chanterelles and whiskey braised onions for it and it was so delicious. So if you are in need of a quick and easy dinner, this is the perfect recipe for you. Those sandwiches are also great on the go and everybody will love them at your next picnic!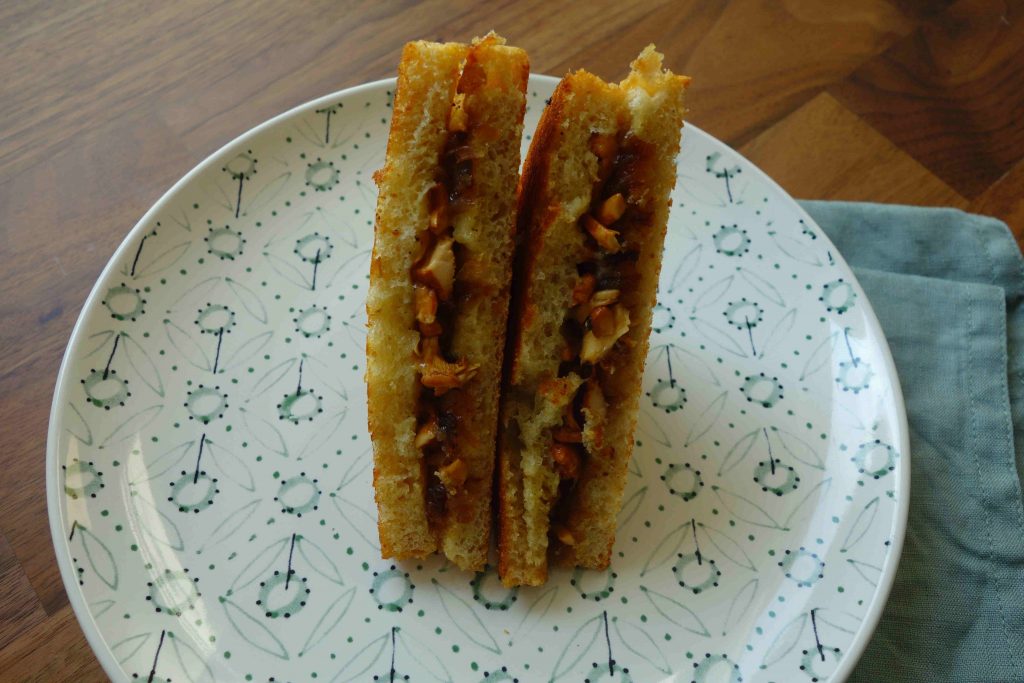 For 2 portions you need:
100g chanterelles
2 onions
some sugar
whiskey
8 slices toast
butter
160g mountain cheese
salt, pepper
oil for frying
Preparation:
First, you thoroughly clean the chanterelles using a mushroom brush. Next, you tare them apart with your fingers until you have small pieces. Now heat some oil in a pan and fry the chanterelles. Season to taste with salt and pepper and put them aside. Then you peel the onions and finely slice them with a mandolin. Heat some oil in your pan, add the onions and sprinkle them with sugar. Braise the onions until they start to brown and then pour in a generous amount of whiskey. Let it evaporate and put the onions aside, too.
Next you take eight slices of toast and butter four of them. Arrange the other four slices to a square and grate half of the cheese over them. Distribute the chanterelles and the braised whiskey onions evenly and season to taste with salt and pepper. Then you grate the rest of the cheese on top and close the sandwiches. The buttered side of the toast should be pointing upwards.
Then you pour a bit of oil in your pan and add your sandwich with the buttered side of the toast facing the pan. Take the lid of a big pot and press your sandwich down. As soon as it is nicely browned, flip it over and press it down again. Prepare the rest of your sandwiches the same way and cut them diagonally before serving. A nice green salad would be a perfect addition or- if you're not too much into healthy food- a cool beer perfectly fits as well 😉
Have fun!
XOXO, Stef