Hello lovelies!
This vegan baked cheese is just amazing. It tastes so incredibly good that I just had to make it again a few days ago. Our guest was totally amazed by this dish, too. Furthermore, it is so easy to make and it is made from cashews- and I love cashew. Well, it doesn't taste exactly like cheese, but it is quite similar to cheese and it is so creamy. Just give it a try- you won't regret it. I got the inspiration for this gorgeous recipe from a super nice vegan German foodblog called Tofutante. Have a look at it!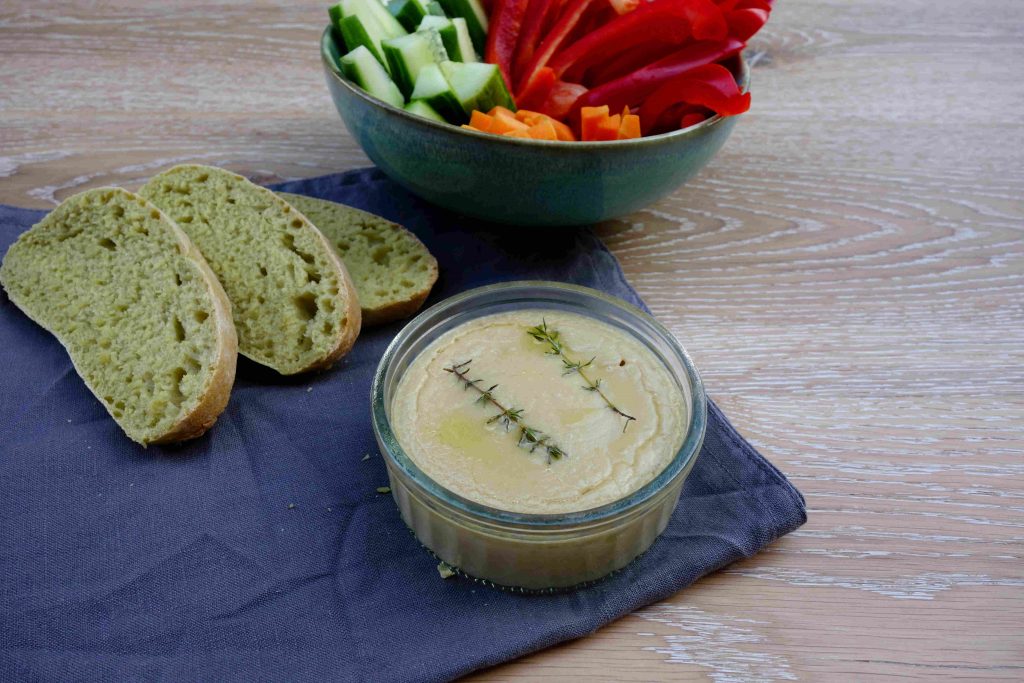 For 2 portions you need:
120g cashews
170ml water
1 tsp. salt
1 small clove of garlic
2 tbsp. nutritional yeast
1 tsp. apple cider vinegar
2 tbsp. arrowroot starch
some sprigs of thyme
high-quality olive oil
Preparation:
First you soak the cashews in cold water for a minimum of two hours. I usually do that in the morning. That way I can prepare the baked cheese right after coming home from work. In the evening, preheat your oven to 180°C. Then drain the cashew and put them in your blender with water, salt, a small clove of garlic and some apple cider vinegar. Blend everything to a homogeneous mass. Afterwards, stir in the nutritional yeast and arrowroot starch and blend again. Then you can season to taste with whatever you like.
You can bake the vegan cheese in one big container or several small ones. Place some sprigs of thyme on top and put in the oven. I like to make a small bowl for each one of us, because it prevents the table from getting messy. The vegan baked cheese is always served with some veggie sticks and French bread here- this time I even made a special version with wild garlic! The baking time varies from 15 to 25 minutes according to the size of your container and the quality of the cashews- just try the consistency every now and then with a piece of carrot 😉 Drizzle some high-quality olive oil over your vegan baked cheese before serving and enjoy.
Have fun!
XOXO, Stef