Hello lovelies!
At the moment, I'm a bit bothered by a tendonitis. Nevertheless, I'm absolutely happy, because we officially got married yesterday! It was a totally wonderful and relaxed day, but our big day is still ahead and I'm very busy organizing the last bits. Therefor, I'm totally into preparing big batches lately, so I don't have to cook every day. Those sheep cheese boats are just perfect, because you can enjoy them both- hot and cold. Take a look at the recipe. It's super easy!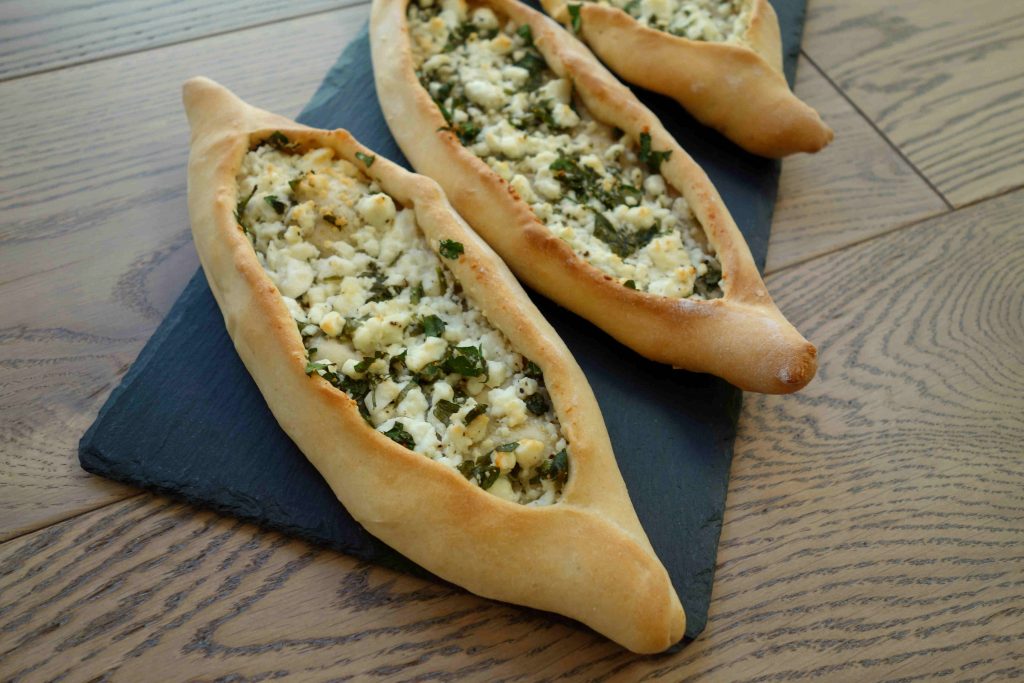 For 8 boats you need:
500g white spelt flour
250ml warm water
50ml olive oil
21g fresh yeast
1 tsp. salt
400g feta cheese
fresh parsley
pepper
Preparation:
First you prepare the dough. Therefor pour the flour and salt in a big bowl and dissolve the yeast in warm water. Add in the yeast mixture and the olive oil and work everything with the dough hook until a smooth dough forms. You can either let the dough rise at room temperature or put it in the fridge overnight. No matter what, it has to double its volume.
Take another bowl, crumble the feta in it and season with freshly ground pepper. Then you chop the parsley and add it to the bowl as well. Preheat the oven and a pizza stone to 230°C. When the dough has doubled its volume, divide it into eight portions and roll them out to an elongated shape. Now spread the sheep cheese mixture on top and fold in the sides. Press the ends together to form little boats.
Next the sheep cheese boats have to be baked on the hot pizza stone for a few minutes. Take them out as soon as they are golden brown and crisp. Serve them with a nice green salad with cucumber and more parsley and enjoy them hot or cold.
Have fun!
XOXO, Stef