Hello lovelies!
I know, it's one day later than promised, but here it finally is: my garden update! Yesterday, I was just too exhausted to write a new post. We already started working in the garden before breakfast, because one branch of one of the apple trees broke off on Thursday. It was rotten inside and now I'm afraid that the whole tree might be affected… Well, now on to the round tour! You're curious for sure, aren't you? 😉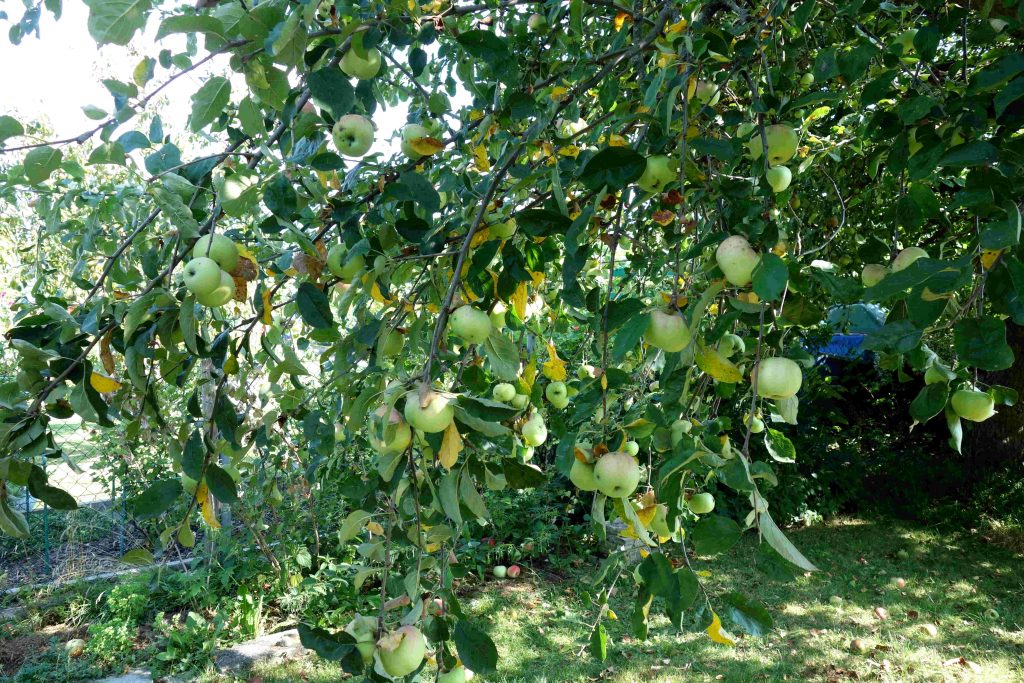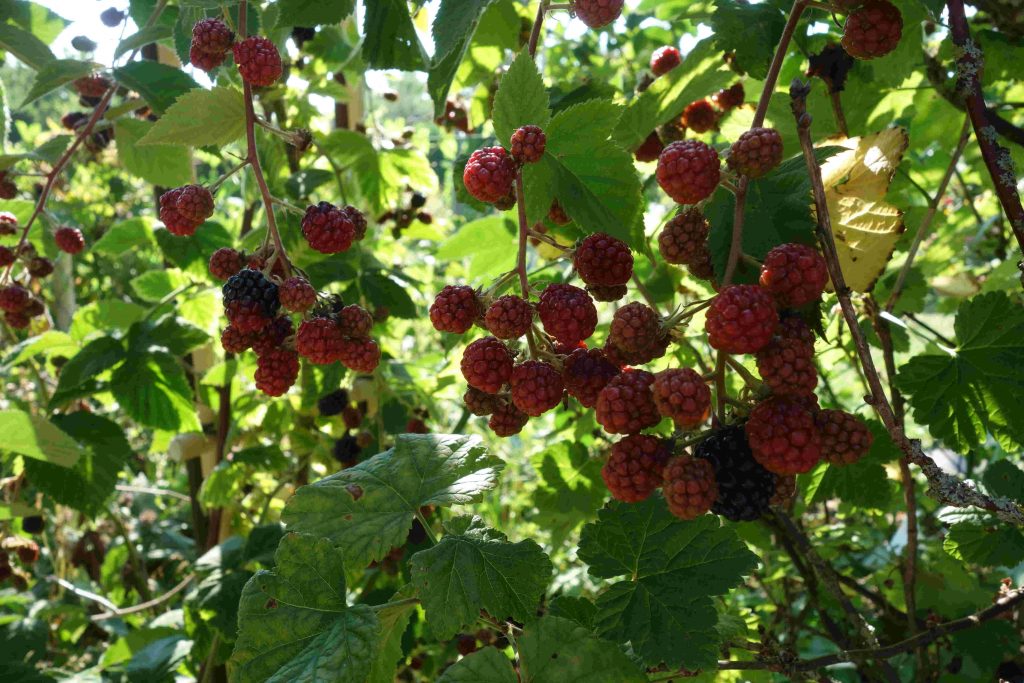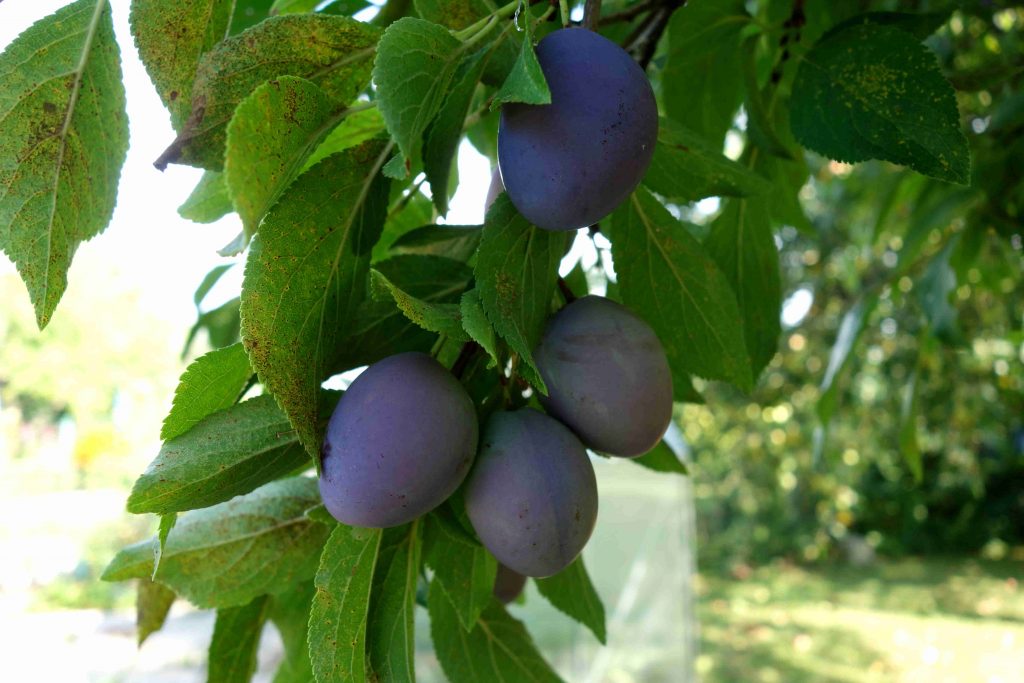 As we were already talking about fruits, let's start with them. 2018 is a extremely good year for fruits. We have already harvested tons of berries and now we're having even more apples and prunes. Luckily, my family loves to eat prunes. So, those are going to be eaten. The apples are just too many to eat them all. I think I'm going to give them somewhere to make juice, which will probably last us for years 😉


Obviously, I planted some cucumbers in my greenhouse. I already harvested a lot of cucumbers and the plants don't seem to come to an end soon. I also planted some white and red sweet potatoes. You can see them in the upper picture on the right next to the cucumbers. I'm really excited about how they're going to turn out. Furthermore, we planted some bell peppers and a hot pepper which already has its first ripe pepper. So, all in all I'm really happy with how the plants in my greenhouse are going so far.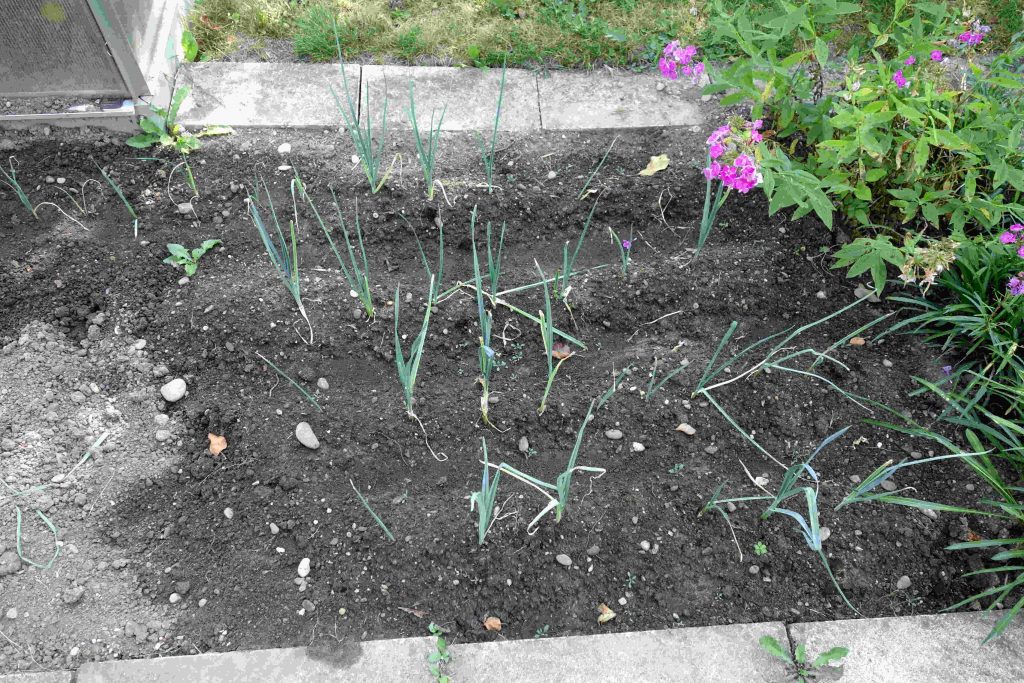 Next to the greenhouse, there is a garden bed with leek. It is still small, but I'm going to leave it in there as long as I can. Of course, I want it to become big 😉 There is some free space left. So I will saw another round of shallots soon.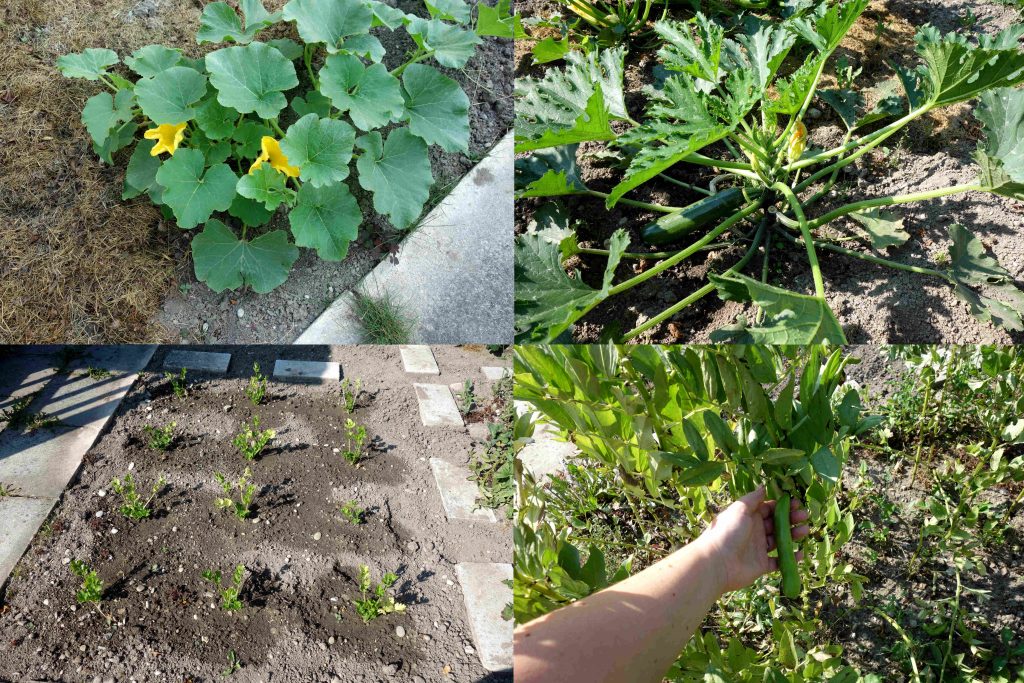 My big garden bed has grown this year. The roses moved to a new place and now I have doubled the room to grow veggies. We divided it into four fields to be able to rotate the plants we're growing. On the top left there is one of my two pumpkin plants which finally start to bloom and have fruits now. On the top right you can see one of three zucchini plants. They are super easy to grow and produce a lot of fruits. In the bottom left corner, there are my celeries. I grew some sugar snaps there before. In the bottom right corner you can see the broad beans. We had some peas in there too, but we harvested the last bits of them a few weeks ago.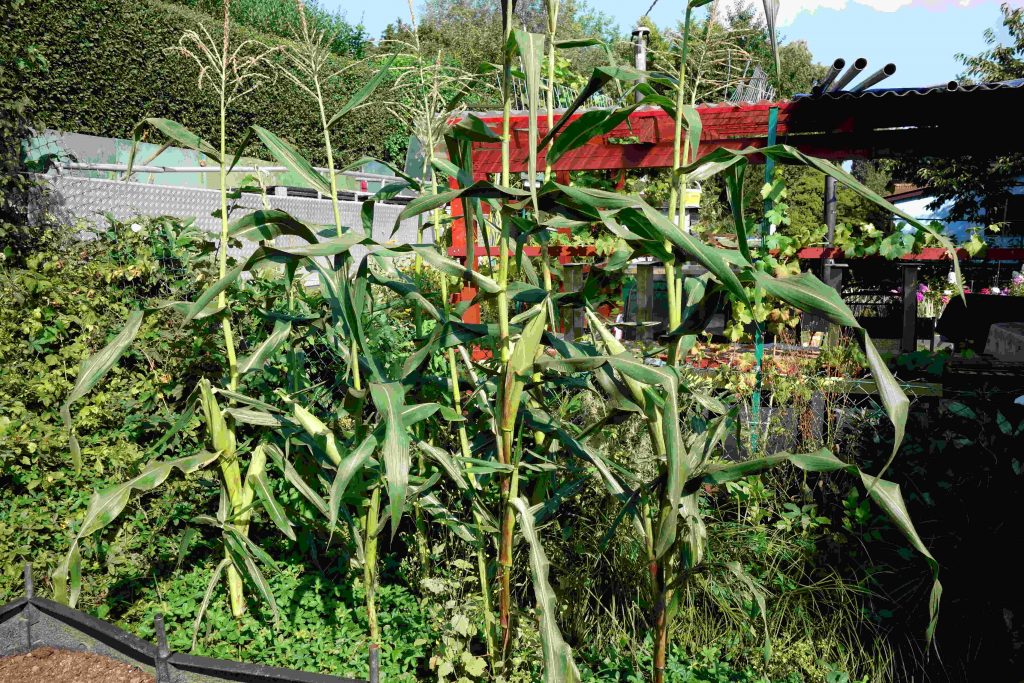 The sweetcorn is also growing like crazy. I bought some new high-quality seeds this year. They recommend to grow the plants in little pots at home and then plant them out. This was a really good idea as the plants are stronger and having more cobs than ever before! I'm so looking forward to harvesting these beauties 🙂

Next door in my tomato house the plants are also growing quite good. This year, I grow cocktail and roma tomatoes. I grow my own plants from seeds and that's why my tomatoes are still green, but actually I like it that way. When the locally grown tomatoes are gone, my own tomatoes ripen and so I can easily elongate tomato season 😉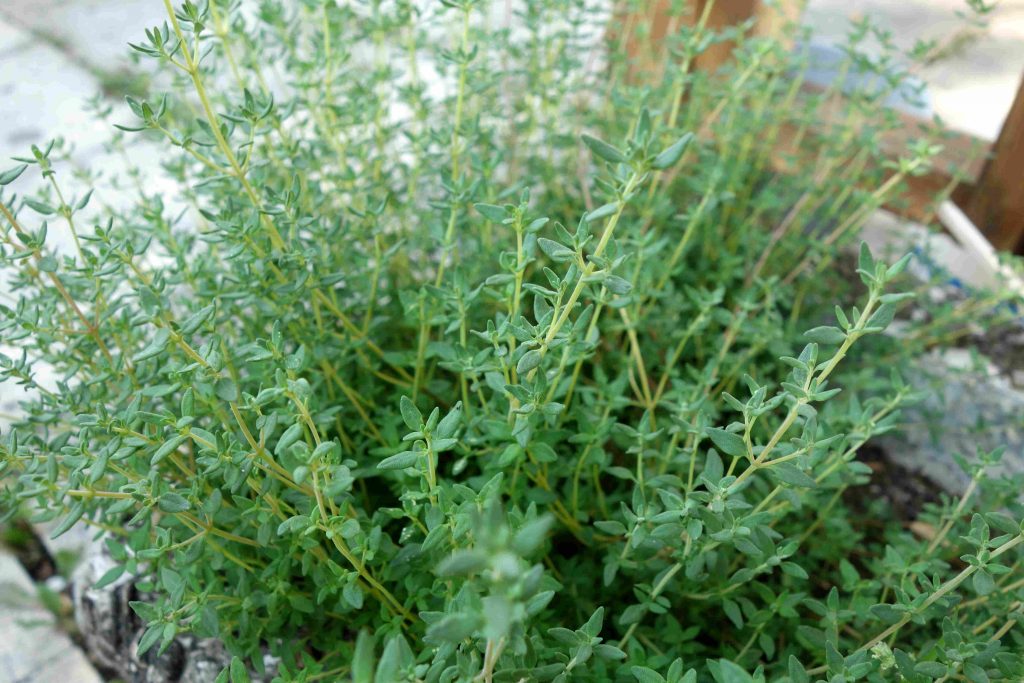 At the moment, I'm still working on my herbs bed. This thyme is the first resident. I sawed it like two month ago and I grows like crazy! That's why I'm cooking quite a lot with thyme lately- it tastes soooo good 🙂

I'm going to finish this post off with some flowers. As my husband is taking good care of our roses, they are blooming all summer long and spread a lot of joy. In the middle of the picture you can see my marigold. I use it for different stuff, but I'm going to write a separate post about that topic. Well, I hope you liked this virtual tour around my garden.
See you next time!
XOXO, Stef