Hello lovelies!
As I'm still struggling with tendonitis, I wanted to make a bread which doesn't require a lot of kneading. This recipe is really ideal, because my KitchenAid did most of the work for me. After kneading, the dough just has to rest in the fridge. On the day you want to prepare the bread, you just have to pop the dough out of the fridge, shape it and then bake it in a pot. As you can see, my whole spelt bread baked in a pot is super easy and it really tastes amazing. So give it a try!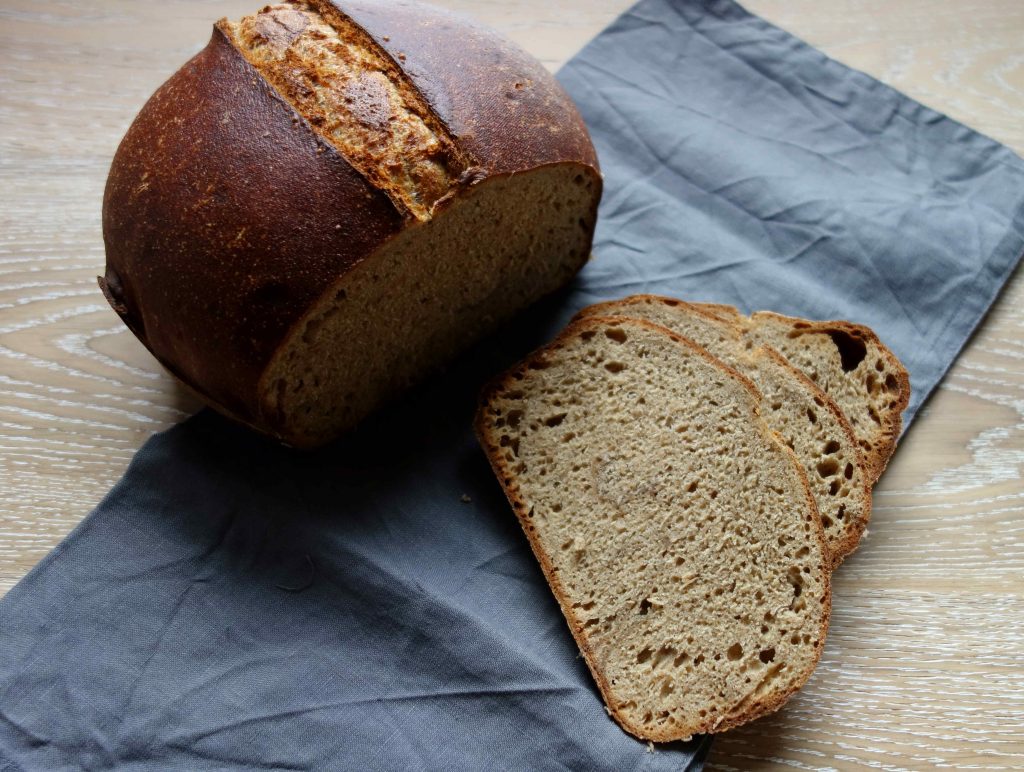 For one whole spelt bread you need:
500g warm water
5g fresh yeast
2 tsp. salt
1 tsp. sugar
500g whole spelt flour
200g white spelt flour
15g barley malt
Preparation:
First you dissolve the yeast, sugar and salt in the warm water. I do that in the bowl of my KitchenAid. Then you add in the two spelt flours and the barley malt. Now work everything with the dough hook until a smooth dough forms which separates from the bowl. Next you cover the bowl- I take its lid or a beeswrap to make it airtight- and put it in the fridge for 24 to 48 hours.
On the day of baking, just put the dough on the floured countertop and fold it. Then you form it into a round shape and put it in a bowl lined with a kitchen towel. Cover it with another kitchen towel and let it rise at room temperature for two hours. After one hour, preheat the oven and a pot to 250°C.
When the bread has risen for two hours, take the hot pot out of the oven and transfer the dough to it. Now you can cut the loaf once or twice with a sharp knife or a razor blade and put the pot back in the oven. Bake the bread for 30 minutes with the lid on top. Then you reduce the temperature to 220°C, remove the lid and bake the bread for another five to ten minutes. Now you can take it out, overturn the pot and let the bread cool on a rack.
Have fun!
XOXO, Stef