Hello lovelies!
Sorry that it was a little quiet around here again. I'm not as healthy and energetic at the moment as I would like to be. Nevertheless I want to share a possible way of being more sustainable while cooking with you, which tastes good and saves you some money, too. There are only a few things that annoy me more than food waste and even the scraps and trimmings of your veggies can be put to good use.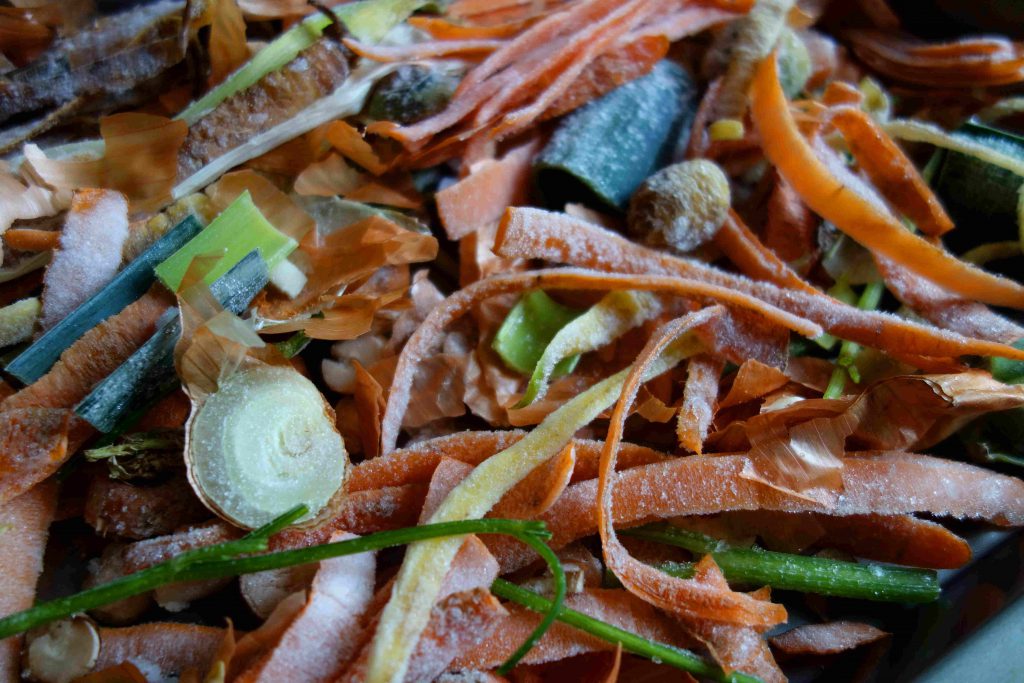 I collect them in an old zip lock bag with a capacity of one liter in my freezer. As you can see on the picture above, we eat a lot of carrots 😉 But I also collect the scraps and trimmings of onions, leeks, mushrooms and the stems of herbs like parsley. When the bag is full, I make scrap broth. The nice thing about this method is that the stock always tastes slightly different. So here you have my basic recipe.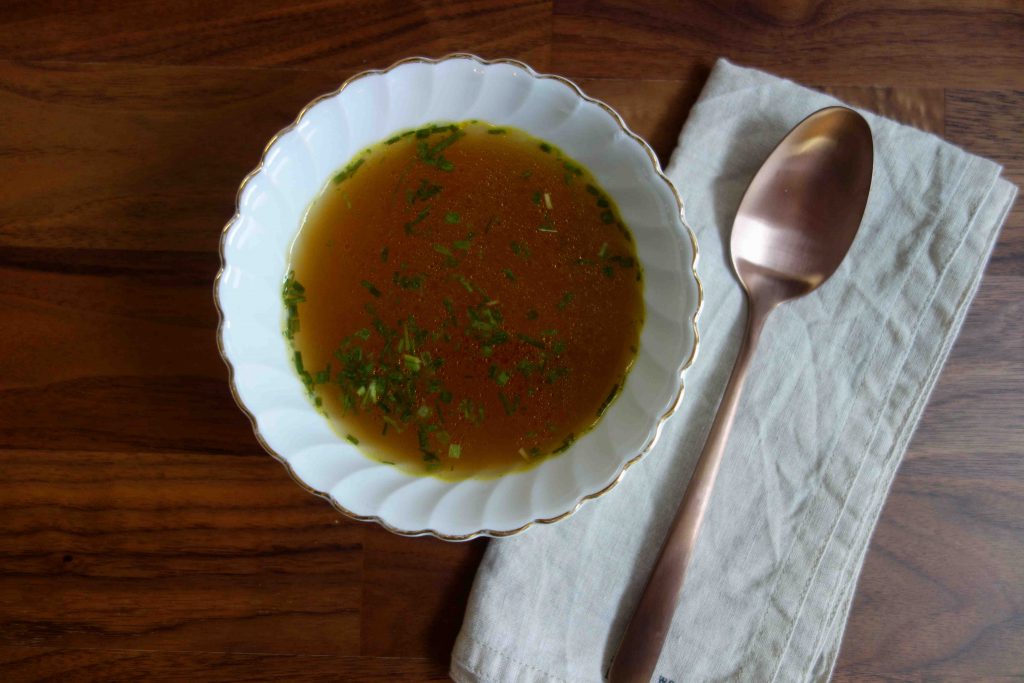 For 1,5l scrap broth you need:
2 tbsp oil
scraps and trimmings of carrots and onions
scraps of leeks and mushrooms
stems of parsley and other herbs
5-10 peppercorns
1-2 bay leaves
1,5l water
2-3 tsp salt
Preparation:
At first you pour the oil into a big pot and fry the frozen veggie scraps and trimmings. In doing so lots of water will evaporate. Meanwhile roughly crush the peppercorns in a mortar. When all the water has evaporated, add the crushed peppercorns and the bay leaves to your pot and fry everything until you can see light brown deposits on the bottom of your pot. Now add in some of the water and try to get those roasting flavors into your stock. Next you add in the remaining water and two teaspoons of salt and bring everything to a boil. After that you put the lid on the pot and let your scrap broth simmer on low heat for about an hour.

When it is finished, strain the veggie stock through a sieve into another pot. Now season to taste with salt and pepper. You can serve it with noodles or dumplings, use it for a delicious stew or even a risotto. Sometimes I still have some leftover scrap broth. To make it last longer, I like to fill it into clean bottles (of passata, e.g.), when boiling hot, and immediately close them. As soon as they have cooled down and formed a vacuum, I store them in the fridge. That way they last about two weeks and I never tossed any of this delicious scrap broth.
Have fun!
XOXO, Stef