Hello lovelies!
I'm just a huge fan of lentils. Legumes seem to have a really bad reputation that I don't get at all. Especially when it's cold outside, we eat them a lot. Lentils are relatively quick to cook and the leftovers are perfect for being used in a nice salad. This dish is just wonderful, because it is full of contrasting flavors. The sweetness of the honey, some hearty brown lentils and the salty feta are just a gorgeous combination!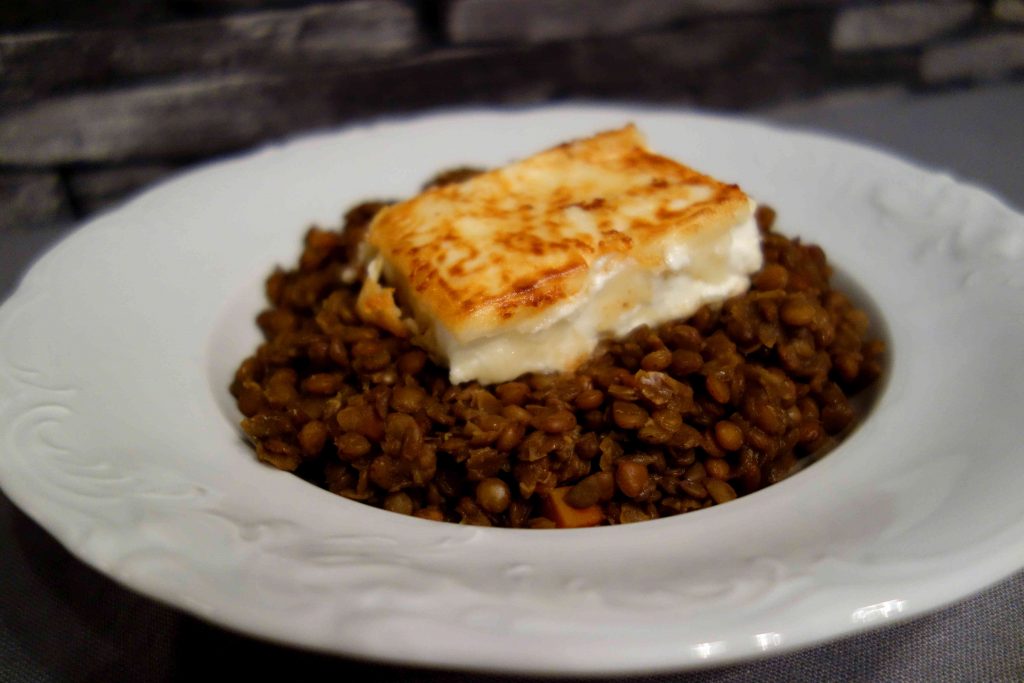 For 2 portions you need:
200g carrots
4 shalotts
2 tablespoons olive oil
200g mountain lentils
1 tablespoon apple vinegar
1 tablespoon honey
200g feta
some flour
salt, pepper
oil for frying
Preparation:
First, you peel the carrots and shallots. Then you finely dice them and fry them in a pot with two tablespoons of olive oil. Pour in the lentils and 400ml of water and let them simmer for 20 to 30 minutes. One of the advantages of mountain lentils is that they don't fall apart as quick as other lentils. While your lentils are cooking, you can unpack the feta, divide it in two halves and drain it. Next, you cover it with flour and then pan fry it with a generous amount of oil. Flip it over, put a lid on the pan and turn off the heat. That way your feta will be warm and creamy all the way through.
When the lentils are cooked, you pour in one tablespoon of apple vinegar and one tablespoon of honey. Then you season them with some salt and pepper to taste. To finish your dish you should arrange it nicely on your plate. You can add in some fresh parsley and a bit of white bread. I know that 200 grams of lentils don't seem to be a lot, but it's definitely enough- trust me.
Have fun!
XOXO, Stef