Hello lovelies!
Last weekend I took part in synchronized baking again, because I finally had time to do so. The ladies chose another great recipe- so called root bread, but it required a lot of time waiting. Of course, I had to change the original recipe- just like always ;)- and decided to swap wheat for spelt. Furthermore, I chose to double the amount, rise the amount of whole spelt and I add walnuts to one of my breads. All in all, I'm really happy with the recipe and how my breads turned out. They are both absolutely delicious and even though I had to wait a lot of time, they are pretty easy to make.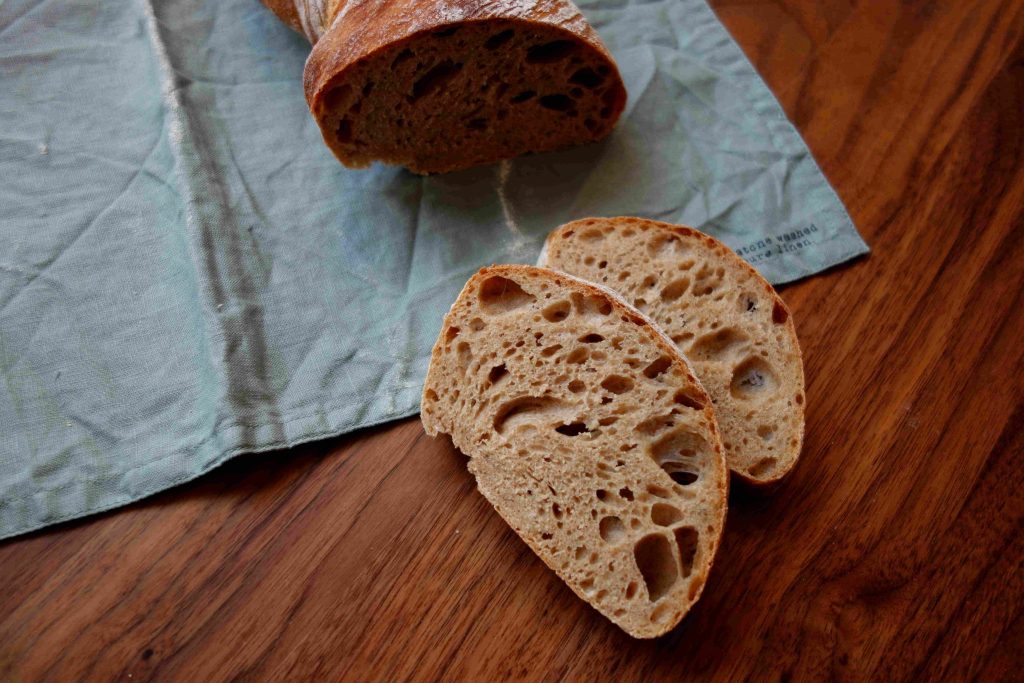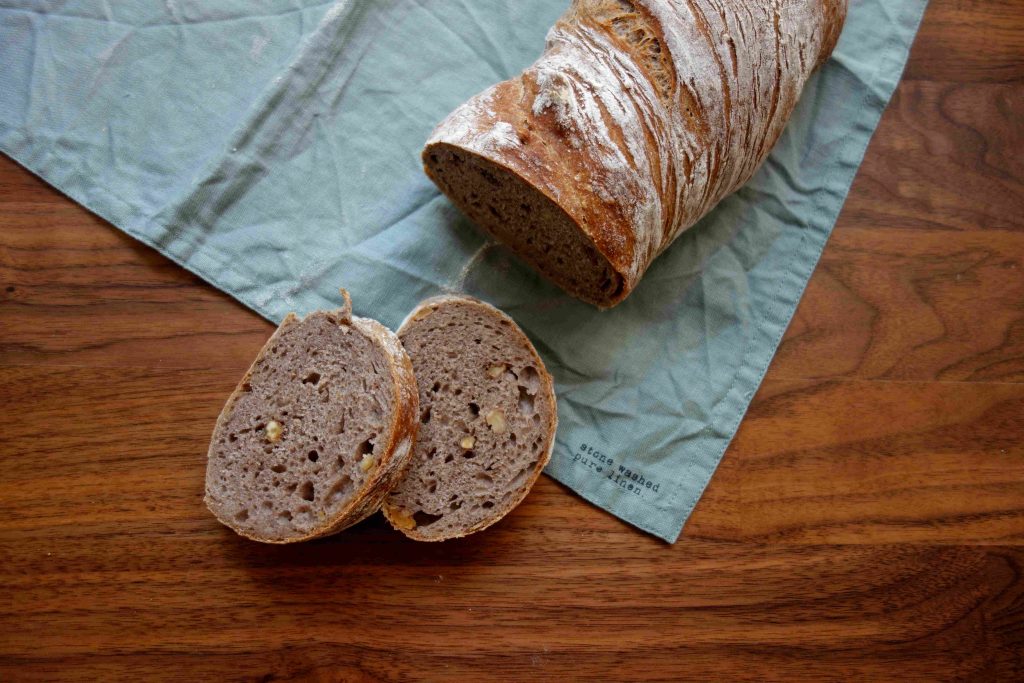 For 2 root breads you need:
pre-ferment
55g white spelt flour
35g water
0,5g yeast
0,5g salt
levain
100g white spelt flour
20g whole spelt flour
60g water
pre-ferment
main dough

400g white spelt flour
400g whole spelt flour
590g water
6g yeast
2 tsp barley malt
18g salt
50g walnuts
Preparation:
At first you prepare the pre-ferment. Therefor mix the ingredients in a small bowl using a spoon. Cover with a beeswax wrap and let it rest at room temperature for 8 to 12 hours. Then you make the levain. Therefor mix the pre-ferment with the flours and water. I used my kitchenaid, because I'm lazy. Cover it with the beeswax wrap and let it rest for another 9 to 15 hours at room temperature.
For the main dough mix the two flours and add them to the bowl as well as 540 grams of water. Let the dough knead for 5 minutes, cover it with a clean kitchen towel and let it rest 30 minutes for autolysis. Then I divided the dough in two halves and worked separately on them. Therefore take two mugs and dissolve 3 grams of yeast in 25g of water in each of them. Now add this mixture with one teaspoon of barley malt and 9 grams of salt to each bowl. Furthermore, I added the walnuts to one of the bowls to get two different root breads. Now let each dough knead for 10 minutes, cover it and let it sit at room temperature.
After two and a half hours, you have to fold the dough. After that it has to rest for another one and a half hours. In the meantime, you can preheat your oven, a bowl for steaming and a pizza stone to 240°C. When the dough is ready, place it on the floured counter top. Carefully shape it into an oval loaf and twist the ends against each other. The more you twist, the firmer the crumb becomes as you can see in the pictures above.
I baked the breads one after the other, but of course you can also bake them both at once. Carefully place them on the pizza stone, pour boiling water in the bowl for steaming and close the oven door. Then you reduce the temperature to 220°C and bake the root bread for 15 minutes. Next you reduce the temperature to 200°C, open the oven door for about 30 seconds to let the steam come out and bake the bread for another 15 minutes until golden brown. Let it cool on a rack and enjoy for dinner with a nice veggie soup or for breakfast the next day 😉
Have fun!
XOXO, Stef